Buy Sales Marble Vegetable double side Chopping Board price
Marble Vegetable Chopping Board
ls

China

30-60 days

5000 sets / month
Hand crafted and polished from genuine natural marble, last long time.
Polished marble surface by hand, any color variation is its own uniqueness.
Durable, heavy weight natural marble keeps round serving board sturdy and increases stability.
Elegant design to fit your contemporary modern home decor.
Buy Marble Vegetable Chopping Board, Sales double side chopping board price
Name: marble board
Size: size can be customized, rectangular, circular, special shape, different material splicing, etc.
MOQ: 500
We can make different stone materials, colors, shapes, sizes and splicing products according to customers' requirements. We can also do logos, personalized texts, as well as ordinary packaging, mail order packaging and other different options for customers to choose.
For cutting and serving food, fruits, vegetables, and cheeses. Versatile and unique.
MADE FROM - natural marble.
ARTISTIC DESIGN - Ideal for birthdays, Christmas, bridal showers and as hostess, housewarming gifts.
Perfect for countertop kitchen prep and as a tabletop serving piece.
Crafted from beautiful white grecian marble with a teak wood accent.
Food-safe natural oil finish helps protect and preserve wood.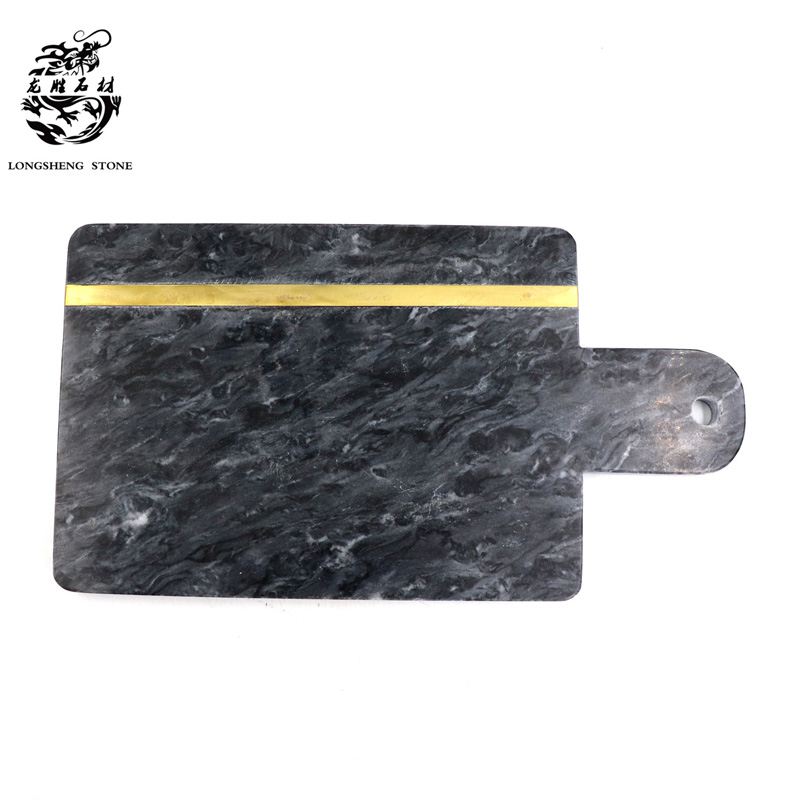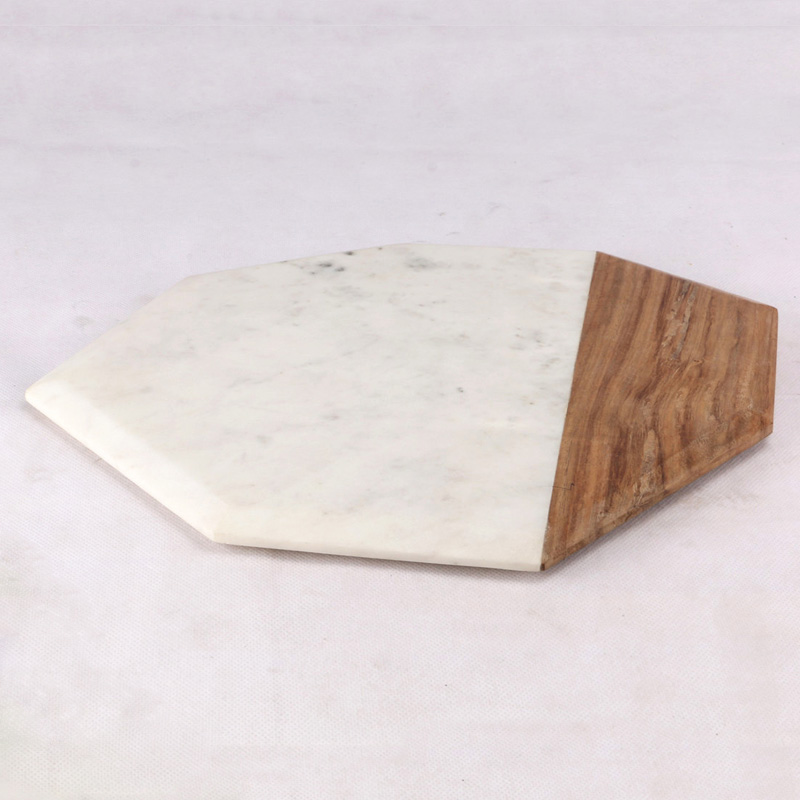 Prep and present specials treats, snacks and others foods at the table and the buffet, marble and teak wood serving board. pantry ware is durably, beautifully designed for creativity in the kitchen. The timeless beauty of marble and teakwood merge in this handsome serving and prepping kitchen board. Finished with food-safe natural oil, a handle-like Brazilian teak wood accent provides a warm, elegant note. And the contrast between the grain in the fine stone and the fine wood is beautiful to behold. Use this gorgeous serving piece to present a savory torte or a sweet olive-oil-and-Sauternes cake. The board is perfect for that special artisanal cheese, and as a table trivet. Of course, a serving piece this elegant makes an ideal gift for a host or hostess. Hand washing with a mild soap is recommended for best care, and the board coordinates with and complements other angolan kitchenware products for the creative home cook. Enhance the countertop and tabletop with a food presentation piece for the ages, with pantry ware marble and teak wood serving board.
Yes, please let me know that I need to change and provide the best price accordingly.
...more