Handmade Stone Garden Flower Pot
Handmade Stone Garden Flower Pot
LS

China

30-60 days

5000 sets / month
PREMIUM LUXURY MARBLE PLANTERS with beautiful, realistic desert cactus greenery. This is the finest no-maintenance greenery you need to enhance the look of your home or workplace. Just right for shady parts of your house where plants won't grow or climates that prevent popular desert plants.
STYLISH MARBLE DESIGNS IN ROUND CONTAINERS has high-end luxury appearance. These are made from cement and won't easily tip or shift position. Many people buy several or the matching set to place around their home.
Ours come with everything you need to start enjoying right away premium planters with impressive fake plants.
PERFECT FOR ANY ROOM, color, or decor. Many people put these on the shelf along a wall in their living room, bathroom, front porch, or patio. They work well on a desk or coffee table, or as your tabletop centerpiece. Remember, you never have to water these cactus so there is never any mess to clean up. Simply dust from time to time and you've got prefect, attractive greenery that looks good and functions well for years of effortless enjoyment.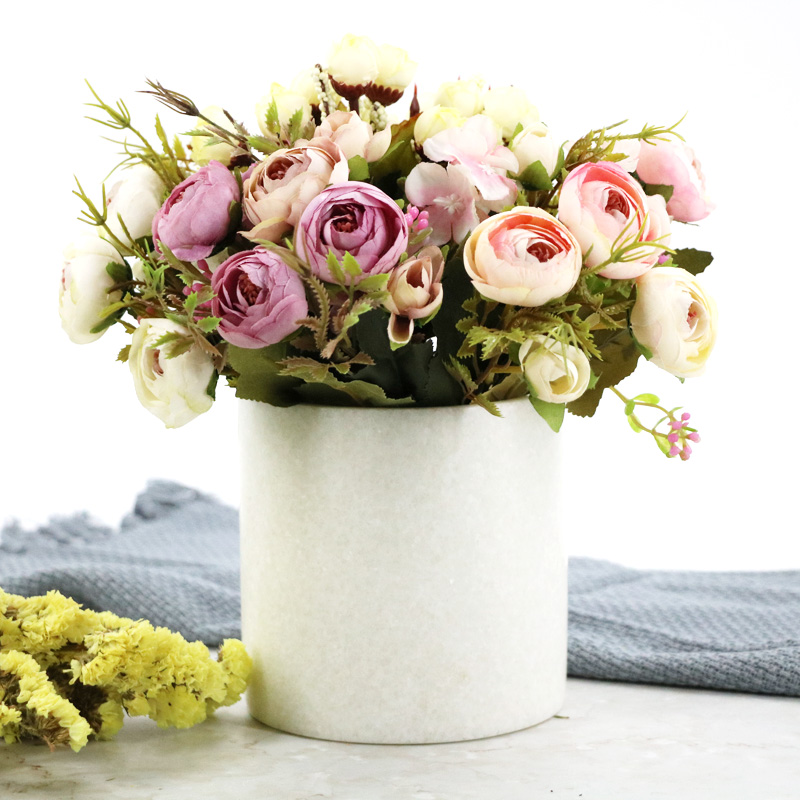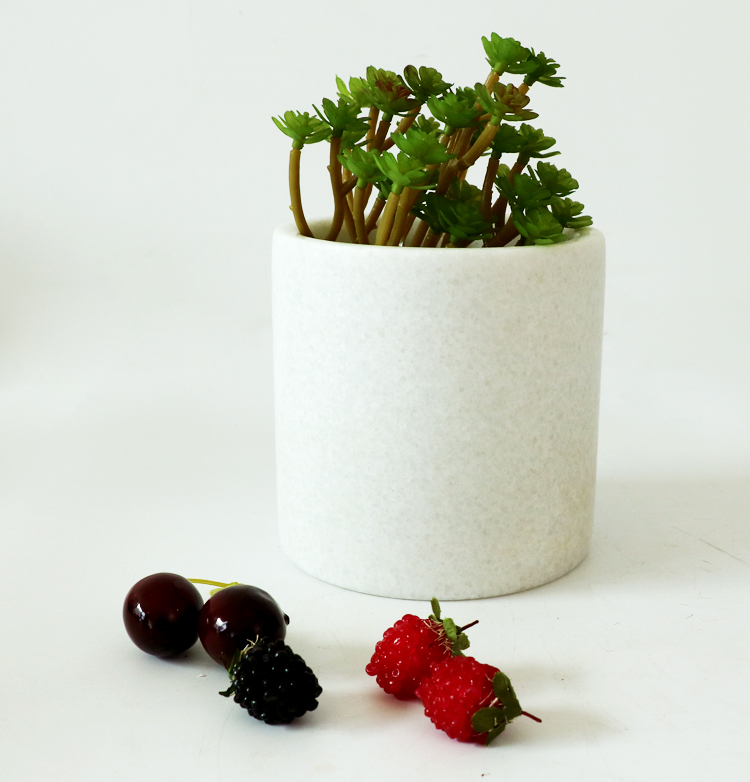 Name: marbke flower pot
Size: 12*12 cm
Material: Natural mable
Color: White
MOQ: 500
It can also be used as a small receptacle bucket, penholder and other multi-purpose use.
We can make different stone materials, colors, shapes, sizes and splicing products according to customers' requirements. We can also do logos, personalized texts, as well as ordinary packaging, mail order packaging and other different options for customers to choose.
For flower or plant or as an organizer or decorative holder for candles, pens, keys, etc.
Demonstrate your home with the perfect way to show off your lovely plants and flowers.
Handicrafts - Each of our products is handmade and accurately painted. We use natural marble materials and crafts to bring you lasting value!
Showcase different plants/flowers - Our decorative pots are suitable for succulents, cacti, various flowers and even herbs. Green plants make your home look stylish!
New home gift - We made a lovely package for use with our planting pots. Every house deserves to be decorated and compliments the interior.
Yes, please let me know that I need to change and provide the best price accordingly.
...more